How to measure yourself
To make sure your new Robin bikini fits like a glove, grab a tape measure and take your measurements as indicated here.
Consult our size guide for each bikini to work out which bikini bottoms and top we recommend for your measurements.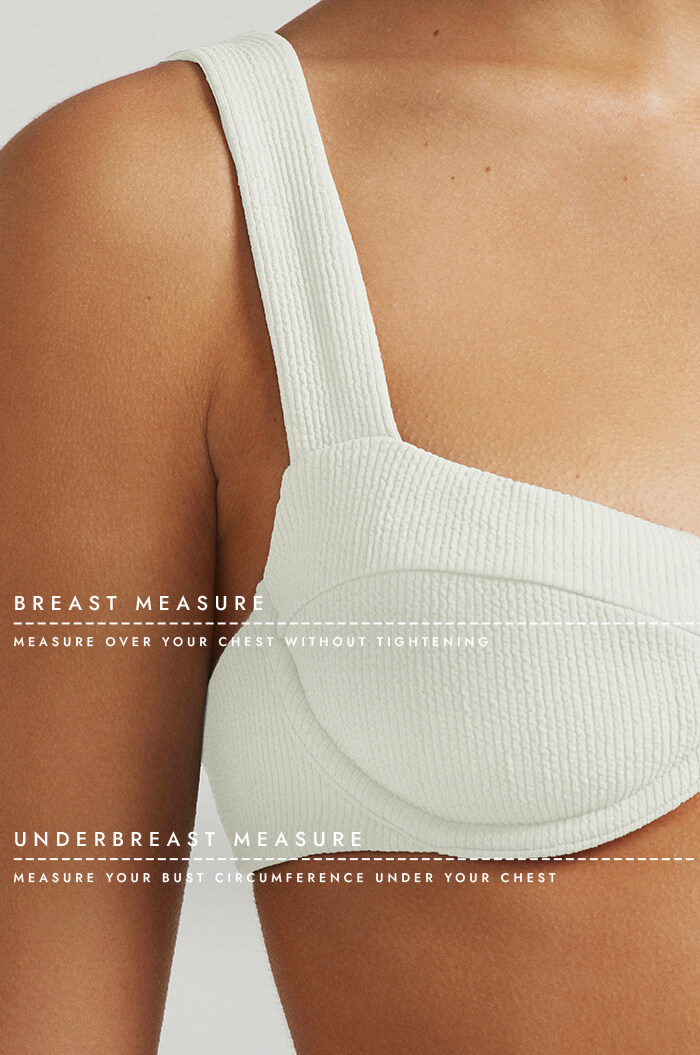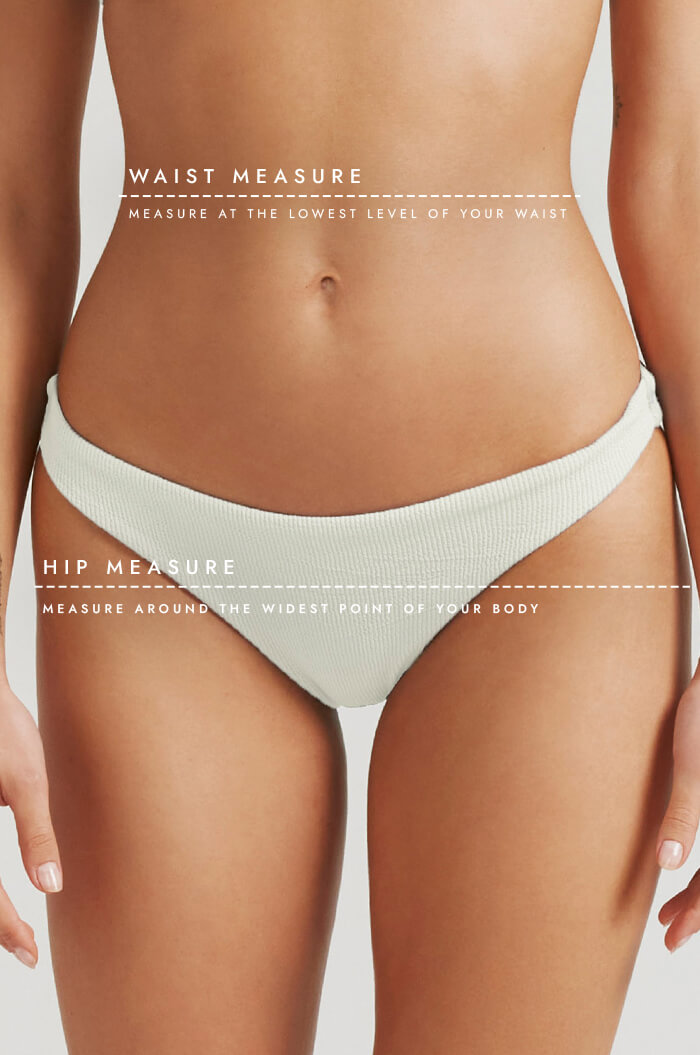 We try our best to ensure that our recommendations are as accurate as possible, but size and fit include many different factors such as body shape and personal preference. (You know yourself better than anyone!).
Don't hesitate to get in touch with us if you have any questions or doubts, we will be delighted to help you find your perfect size and style.